Anacrusis' Nashville House at SXSW 2018
Feb 13, 2018
We're helping put on #TheNashvilleHouse again at SXSW this year and are so excited to have several of our artists on the bill!
Anacrusis artists down at SX this year include James Droll, TROVE, Truett, Jeff Carl, PHANGS, and more!
Check out the full lineup below, and don't forget to RSVP for the event here!! See you at SX!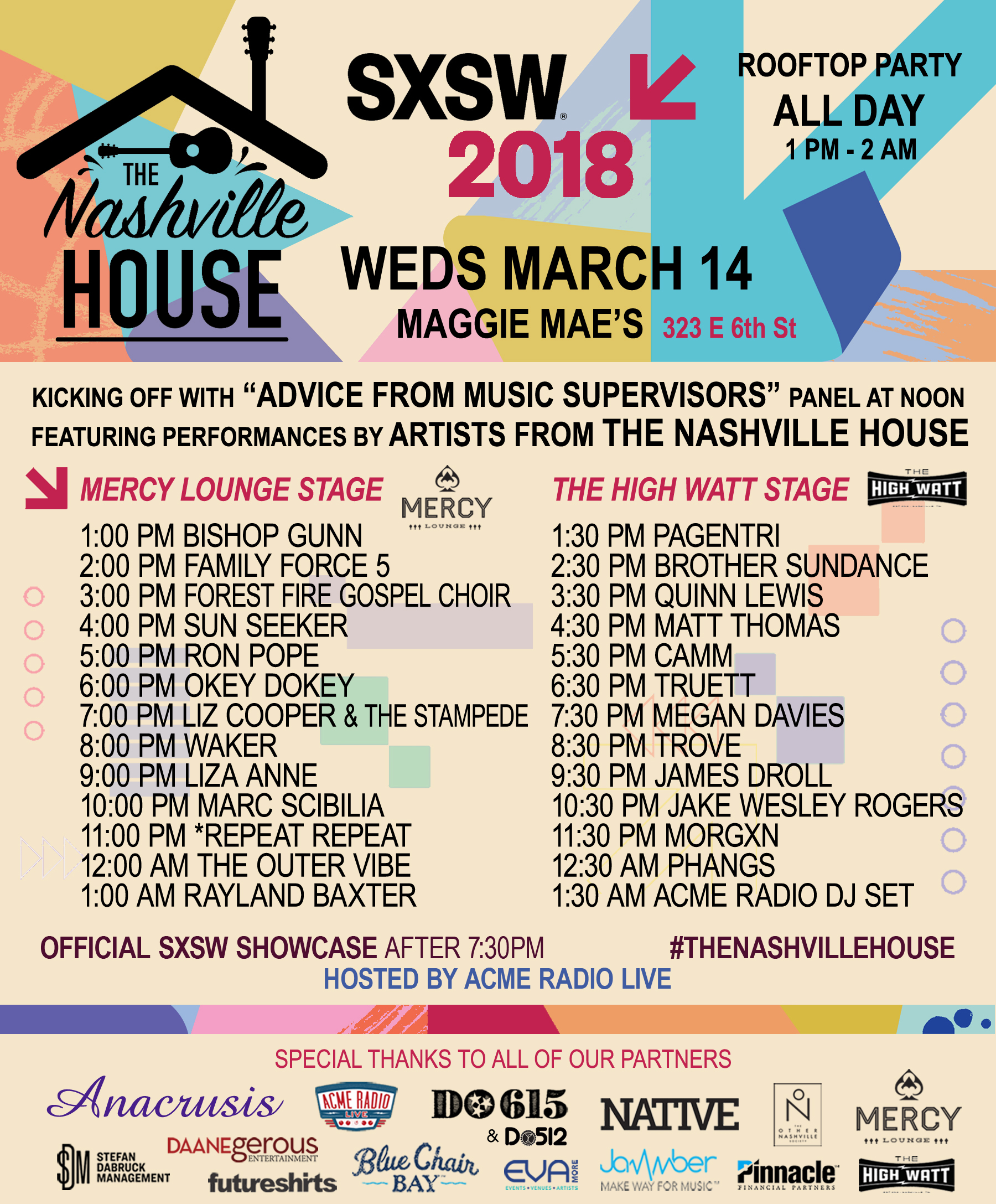 Back