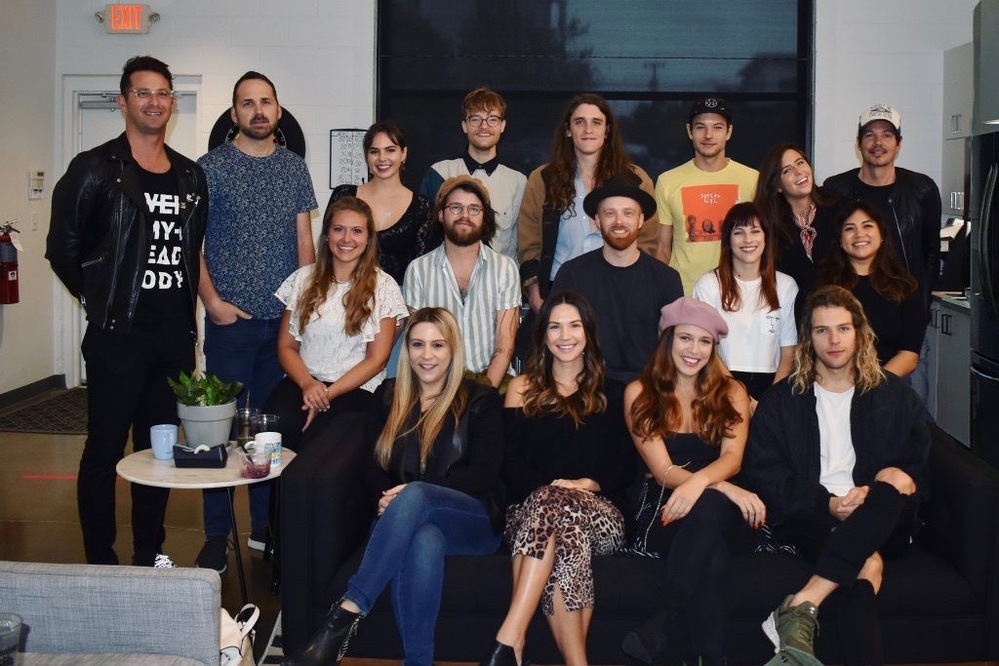 🎉 Anacrusis Nashville Sync Camp huge success
Nov 16, 2018
Last week, Anacrusis hosted a writing camp in Nashville, focused on writing for sync opportunities. The group was comprised of 12 talented Nashville-based artists, writers, and producers, and 6 music supervisors, including executives from Disney, Fox, and the Marvel franchise films.
The writers were paired up and given briefs from the music supervisors each morning to write for specific, current projects. The supervisors then joined in on the sessions, once at the beginning, and again in the middle, to give feedback on things like lyrical themes and production, ideally helping craft something that they could use. In a 3-hour session, the groups were able to write, record, and finish one song completely. The writing sessions took place at Kobalt, and on the final day, ended with a dinner and listening party at Anacrusis where all of the songs from the camp were heard for the first time.
The writing camp was also in conjunction with "An Evening with Music Supervisors" at City Winery, presented by WHO KNEW. This event was open to the public, and has sold out every year, this year being no different. At City Winery, the audience members got to hear from the 6 music supervisors about their jobs and what they are looking for, as well as see all of the artists perform. The showcasing artists included Jake Wesley Rogers, Sam Tinnesz, The Weeks, Trove, Whissell, Tuxedo Wildlife, Mokita, and more.
You can read the writeup in MusicRow here.
Back