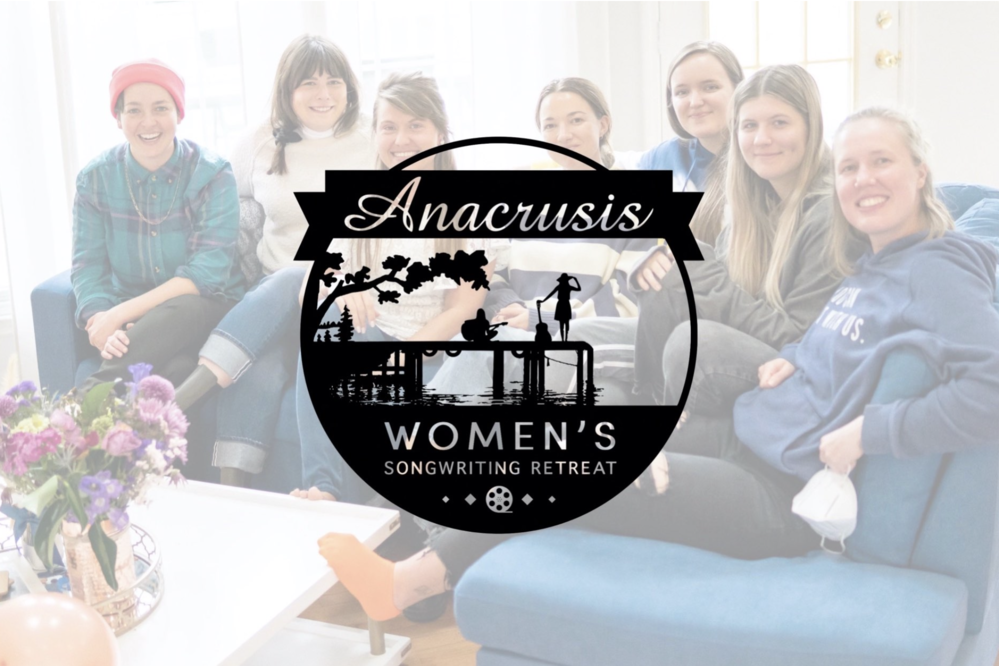 🎉 Anacrusis Women's Retreat Sync Camp
Mar 25, 2021
March is Women's History Month, and in celebrating and supporting the women in the Nashville community, Anacrusis hosted a songwriting retreat entirely focused on women. With the goal to elevate and provide more opportunities for the women in the Nashville pop community, the retreat featured 6 female songwriters, artists, and producers, 3 female music supervisors, and 2 female music executives– each day writing for current television, film, and advertising projects.
The retreat took place at lakefront recording studio Sandy Cove Lake House, in conjunction with Six1Five Living, Nashville's premiere luxury real estate team. Being secluded in a 'sleepaway camp' style allowed for a full retreat experience– complete with health and wellness events and ample time on the water, sparking creativity and allowing for vulnerable conversations, which translated to a more productive and valuable experience for everyone. Songwriters included: Carrie K, Daniella Mason, Gatlin, Kenna, Sarah Troy, and Sinclair. Local female businesses represented included House on a Hill Photography, Eat Bubbles, Kayce Laine, The Tilly Goose, Cash Color, Ekko Candle Co, and of course, Jeni's Splendid Ice Creams.
The female empowerment song featured in the recap video was written and produced entirely at the camp (in only 6 hours!) by Kenna, Gatlin, and Sinclair.
Watch the video below, and listen for the song "Fly Together"
Back