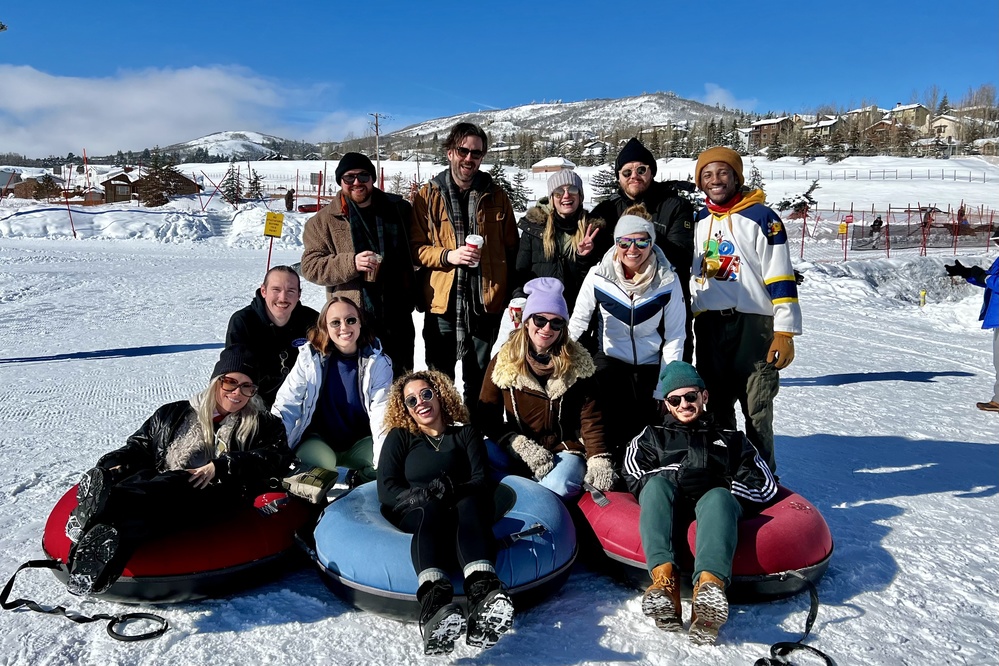 🎉 Sundance Film Festival 2023!
Feb 1, 2023
Anacrusis' 8th annual Park City Retreat in conjunction with the 2023 Sundance Film Festival included a full week of songwriting and recording alongside top industry music supervisors, plus snowy fun like skiing, tubing, snowmobiling, and sledding! The week also featured official Sundance performances at Chase Sapphire On Main and the Sundance Film Festival Opening Night Reception. #anasundance
Watch the recap video here, summing up the trip, and featuring one of the songs written at the camp:
The song in this video was written and recorded during the writing camp by TARYN, Nick Sanza, and Chris Rizzo.
Artists and songwriters included Emily Rowed, Nick Sanza, Taryn Antrobus (TARYN), Katherine Saul (Herine), Jarren Blair, Jackson Dreyer, Kenny Fleetwood (H. Kenneth), Chris Rizzo, and Max Allyn (Real Fiction), alongside music supervisors Julianne Wilson (SixtyFour Music), Mia Riggins (Sweater Weather), Sean Mulligan (The Wilders), Victoria Beard (The Wilders), and Tiffany Su (The Wilders).
Back