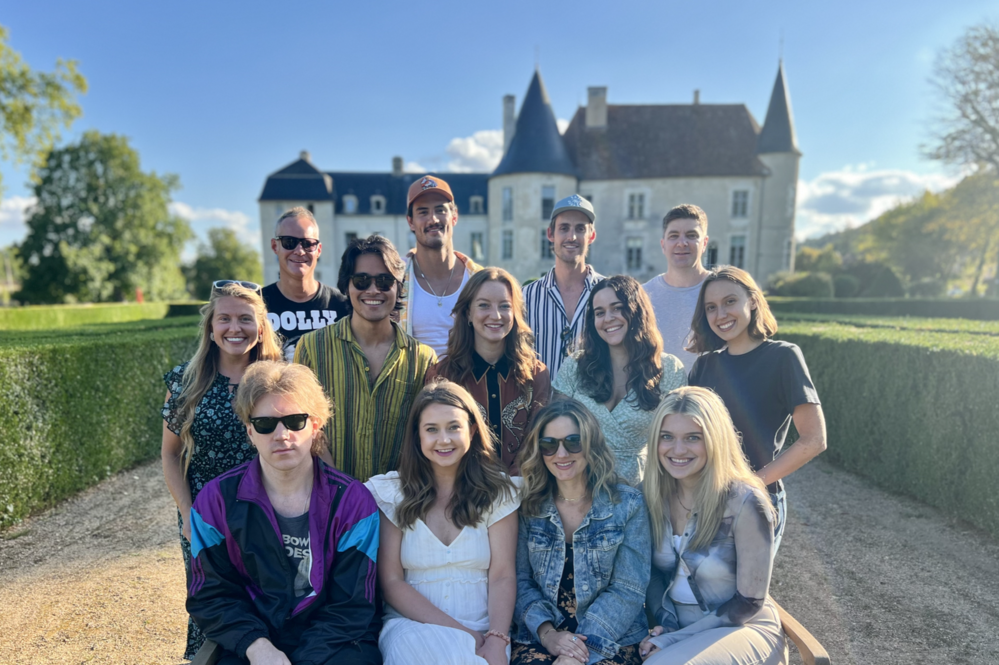 🎉 WE WENT TO A CASTLE IN FRANCE!
Oct 1, 2023
We did it again! We brought 12 songwriters over to the Champagne Region of France to spend a week in a chateau... and be inspired! Château de Ricey Bas was built in 1086 (almost 1000 years ago!!) and has been restored by the wonderful owners, Baron and Baroness Charles and Ségolène de Taisne, our hosts for the week. We wrote a lot of songs and drank even more champagne and it was a truly magical week!
Songwriters included: Tolan Shaw, Carter Vail, Taryn Antrobus (TARYN), Will Jay, Elise Hayes, MAYLYN, Sam Creighton, Hera Lynn (REAH), Evan Coffman Jazz Davis, Joe Schneider, and Kipp Williams.
Watch the highlight video below!
The song in this video is "Unbelievable" – written and recorded at the chateau by Will Jay, Sam Creighton, and Kipp Williams.
Back